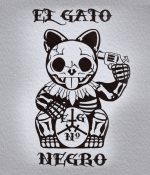 Welkom bij El Gato Negro Tattoo Studio
100% tattoo art, 100% hygiëne en kwaliteit​
Welkom bij El Gato Negro Tattoo Studio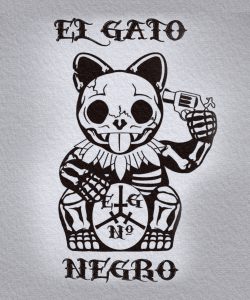 El Gato Negro Tattoo Studio, jouw tattoo shop in Niel !
TATTOO ZETTEN REGIO ANTWERPEN? KOM NAAR EL GATO NEGRO
In onze 100% hygiënische tattooshop kan je terecht om jouw tattoo te laten ontwerpen én plaatsen door twee professional in het vak, Kristof Coenaerts & Melni Sikorski.
De prijs van een tattoo is afhankelijk van de grootte en de benodigde tijd voor de tattoo te plaatsen. Daarom kom je best even langs om jouw persoonlijke wensen te bespreken.
El Gato Negro heeft de kunst van tatoeages in de vingers. Je kan hier terecht voor allerlei soorten tattoos, in alle maten en vormen.
Buiten het reguliere tatoeëren kun je bij ons in Niel ook terecht voor het coveren van je oude tattoo. Heb je in het verleden een foutje gemaakt, 
of past de tatoeage gewoon niet meer bij je? Geen probleem, wij zoeken samen naar een nieuw plan om je oude tatoeage om te toveren in een nieuw, prachtig pronkstuk.
Wij helpen niet alleen graag bij het coveren van tatoeages maar ook bij het ontwerpen van een nieuwe tattoo. Samen met jou zullen we samen zitten om tot iets moois te komen.
Houdt rekening met het feit dat hier ook uren in gaan zitten en een ontwerp niet zomaar tot stand komt.
Van maandag tot en met zaterdag ben ik aan het werk. 5 van de 6 dagen per week in Niel, gelegen tussen Schelle en Boom, in de provincie Antwerpen, 1 dag per week in The Black Lotus in hartje Antwerpen !
Tattoo laten zetten?
Enkel op afspraak via dit contactformulier!
Elke contactbericht wordt gelezen en beantwoord maar geef me even de tijd om u te contacteren !
Bedankt voor uw geduld en tot binnenkort.
Maandag - Zaterdag
12:00 - 20:00
Zon- & Feestdagen
Gesloten
Neem gerust contact op voor meer informatie.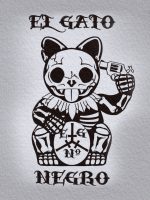 Doordat wij hygiëne sterk in het vaandel dragen, gebruiken wij steeds:

Doordat wij hygiëne sterk in het vaandel dragen, gebruiken wij steeds: